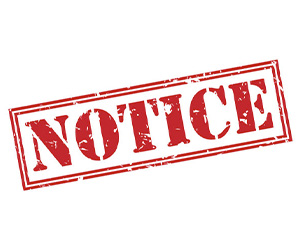 Random Plate Inquiry Leads to Warrant Arrest
On January 6, 2023 patrols were monitoring traffic in the area of Boonton Avenue. A random
plate inquiry turned up a hit for an active warrant out of Madison, NJ on the registered owner of
a vehicle. Patrols then initiated a motor vehicle stop and made contact with Mr Kevin Carrol (37)
of Boonton. Mr Carrol was placed under arrest upon confirmation of the warrant and brought
back to police headquarters for processing. He was subsequently released pending a future court
date.

Residents Advised of Local Burglary Attempts
On January 18, 2023 between the hours of 5pm and 7pm there were numerous attempted
residential burglary attempts in the neighborhoods off of Kingsland Road. The suspects were
seen on home surveillance footage from one residence wearing hooded sweatshirts, masks, and
dark colored pants. Residents are reminded to remain vigilant of suspicious activity in the area
and to ensure that their homes and vehicles are secured at all times. Anyone with more
information can reach the Boonton Township Detective Bureau at (973)-402-4022.