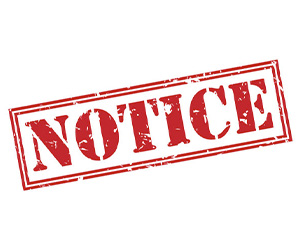 Hit and Run Suspect Found to be Under the Influence
On February 9, 2023 patrols received a call for a hit and run out of the Town of Boonton. After searching the areas along the town border patrols located the suspect vehicle in Tourne Park. Upon speaking with the driver, identified as Kira Munro-Eberly (38) of Flanders, officers detected the odor of alcoholic beverage emanating from the vehicle. Upon completing Field Sobriety Tests Ms Munro-Eberly was found to be under the influence. She was placed under arrest and transported back to police headquarters where she was administered a breathalyzer test. The test determined her BAC to be a 0.31, almost 4 times the legal limit. Ms Munro-Eberly was issued summons for DWI, Reckless Driving and Careless Driving out of Boonton Township as well as Failure to Report and Accident, Leaving the Scene of an Accident and Careless Driving out of the Towns of Boonton. She was released pending a future court appearance.

Attempted Burglaries Continue
During the overnight hours on February 7 th , an unknown suspect forced entry into a vehicle parked in a resident's driveway on Wildlife run. Once entry was made to the vehicle, the suspect located a garage door opener and opened the resident's garage in an attempt to locate the vehicle's keys. The suspect was unable to obtain the keys to the vehicle and nothing inside the house was taken. On February 22 and 23 in the area of Crestfield Road and Boonton Avenue there were incidents between the hours of 5am and 6 am of a suspect in dark clothing and a mask unsuccessfully attempting to gain access to vehicles in the area. The suspect then left the area in a vehicle which was waiting at the end of the roadway. Residents are reminded to remain vigilant of suspicious activity in the area and to ensure that their homes and vehicles are secured at all times. Residents should also be cognizant of where they leave garage door openers and other means of access to their homes. Anyone with more information can reach the Boonton Township Detective Bureau at (973)-402-4022.