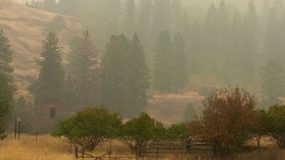 The latest communication from the NJDEP is as follows:
Please be aware of the poor air quality in our region due to the Canadian wildfires. The New Jersey Department of Environmental Protection has issued a "Code Orange" air quality alert for Wednesday, June 7, 2023 for North & Central New Jersey.
This means that the poor air quality could impact individuals with asthma, heart conditions, the elderly, and youth. It has been recommended that communities at large to curtail outdoor activities, especially for the groups listed above.
We will continue to monitor the situation as it develops.
Outdoor activities should be reconsidered for the groups above for the time being.
The NJDEP is also recommending the monitoring of the following site which provides updated air quality status for precise locations, an interactive map, and monitor readings: https://www.airnow.gov
For more information visit https://www.cdc.gov/disasters/wildfires/index.html